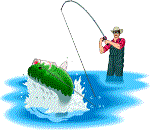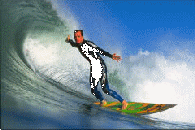 Island Hide-A-Way Camping

1254 Buxton Back Road

Buxton, North Carolina 27920

(919) 995-6628
Thomas, Ann and Heather Woods welcome you to Island Hide-A-Way Camping.
A Family Campground on the outer banks of North Carolina on Hatteras Island National Seashore.
Adjacent to Hatteras Lighthouse in Buxton, North Carolina.
We Offer Our Guests...
Outdoor recreation at its very best. Whatever your camping pleasure, Island Hide-A-Way Camping is a favorite way of life for those fun-minded adventurers who enjoy saltwater fishing, boating or crabbing in the ocean and sounds... beachcombing and hiking in the wildlife refuge... or just peaceful contentment where the sand whispers to the sea.
Cape Hatteras National Seashore
Cape Hatteras Lighthouse
Cape Hatteras - Ocracoke Ferry (free)
Ocracoke Island
Pea Island Wildlife Refuge
Wright Brothers Memorial - Kitty Hawk
Surf Fishing
Sound Fishing
Ocean Beaches
Charter Boats for Sound and Deep Sea Fishing
Bird Watching
Fishing Piers
Boat Ramps and Marinas
...and lots more!

Located in the largest fresh water wetlands on the outer banks
Full and partial hookups
Cable Television
Day, Week, Monthly and Yearly Sites Available
Tent sites
Fresh water lake and canal
Island Hide-A-Way Camping
1254 Buxton Back Road
Buxton, North Carolina 27920
(919) 995-6628

Page written August 11, 1997, Last Updated August 18, 1997




Copyright 1997 by Alpha Advertising, All rights reserved.

Return to Alpha Advertising Internet Mall